Milwaukee Mile Vintage Race - June 7, 2014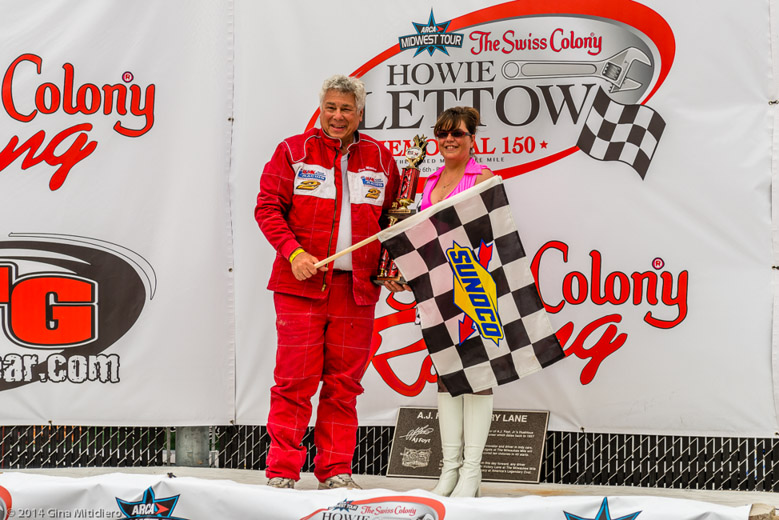 This past weekend the IMCA Stock Car Vintage Division was invited to be part of the Howie Lettow Memorial Race at the legendary Milwaukee Mile. The Milwaukee Mile is the oldest continuously operated race track in the world and because of the lengthy and prestigious list of past winners there it's a favorite amongst racers.
My week began at 7:00 AM Monday when Tony showed up at the house and announced that "we" needed to get to work on the car should we decide to go to this race. I had already pretty much decided against it. That pattern of 7:00 AM wake up calls continued all week as we worked on the car together until Tony had to go to work and I was left with a list of "stuff" to get done.
The rules have changed since last year to tighten up competition and we had to add some weight to be legal. That meant not only adding weight, but also scaling the car to make sure the weight distribution was as it should be and ride heights were proper. A computerized scale that measures each wheel independently tells us what we have, but we still need to adjust to get it right.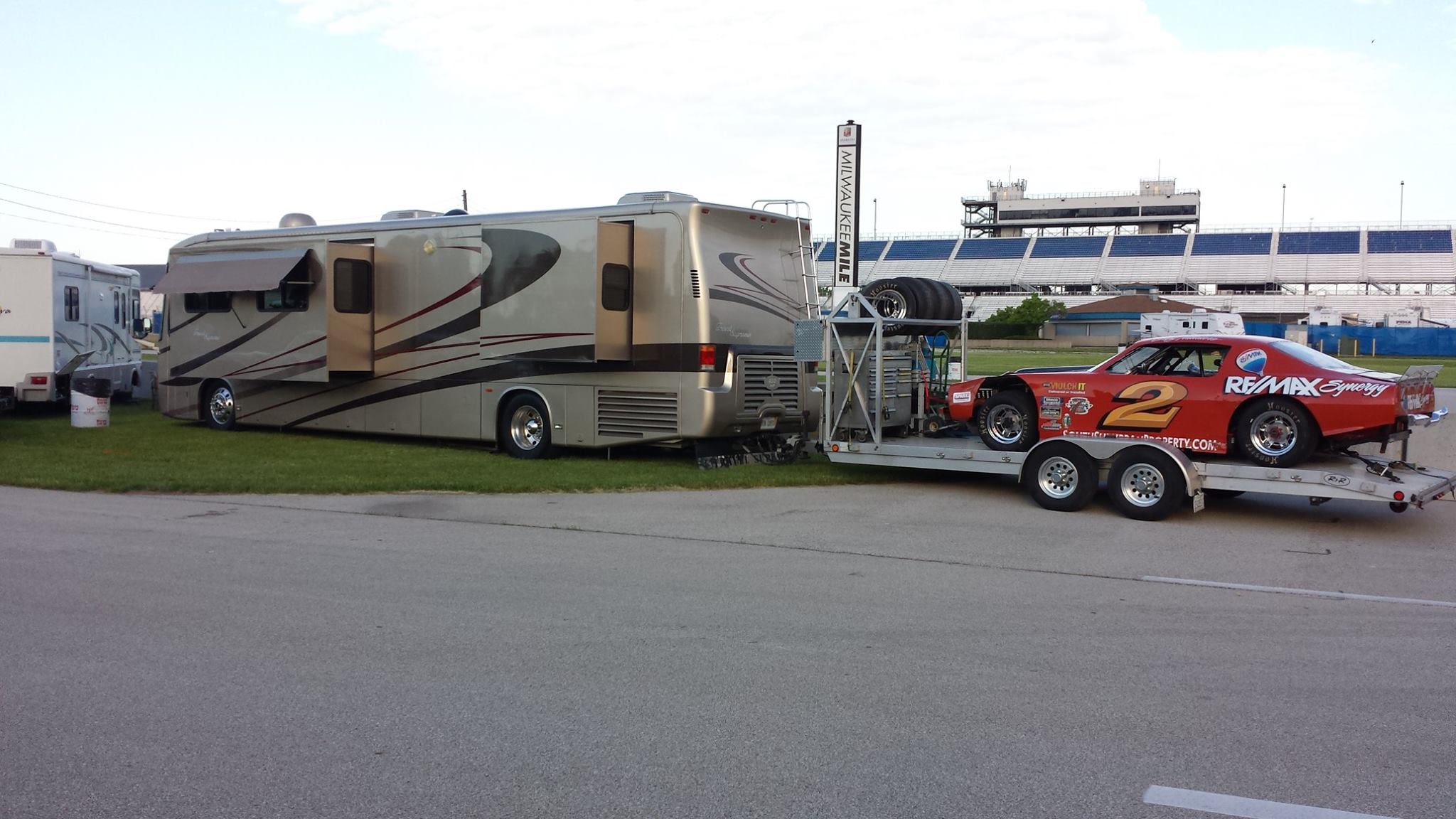 We arrived at the track late Thursday evening and settled in to our combination campground and pit area on the back stretch. It was actually pretty nice with the RV on the grass and the car on the asphalt. Jim Heiland's wife Chris made some hot dogs and we thoroughly enjoyed the evening.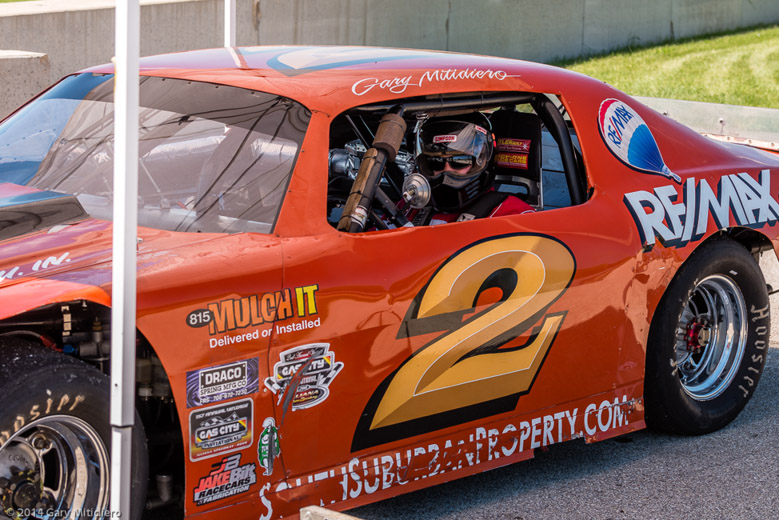 The following morning we unloaded the car, changed the springs and shocks from the "towing" set to the "racing" set and prepped the car. The first test session showed the car to be almost perfect and we made only one small change. For the second test session Tony took the car out to have a little fun and to give me some feedback on how he felt the car was handling. I just love that there are times when he still displays that same "little kid" grin he had when he was five and it sure showed after testing.
The left front tire was losing air a little too fast and the right rear was showing too much wear so we put on a fresher set of tires. The third test session simply confirmed the car hadn't changed with the newer tires.
Friday night was the Bud Pole Party and then pizza and beer at Pauly's across the street. A lot of the racers were there and all of us had a good time.

Saturday was race day and we had plenty of time before the 4:00 PM start to go over the car and make sure everything was right. End of straight away speeds at Milwaukee are right around 150 MPH so it pays to make sure everything is perfect.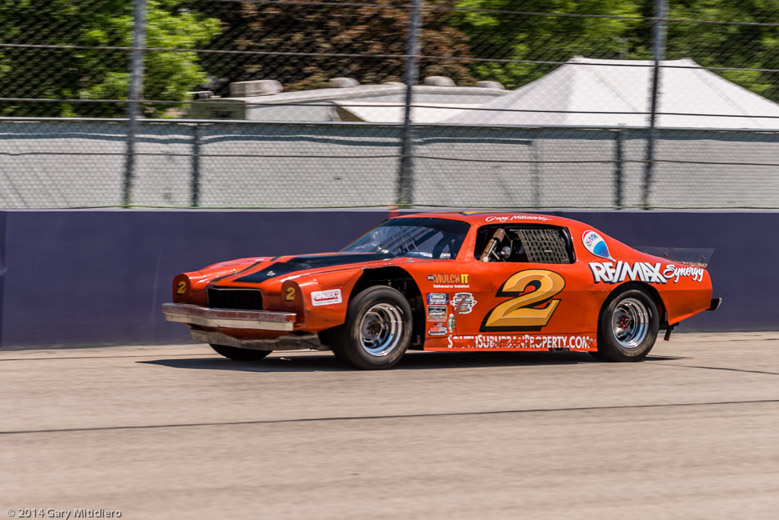 The start of the race was pretty much uneventful and I settled into third place somewhat quickly. Then, Butch Miernendorf blew his engine and spread oil all over the track forcing the caution to come out. The safety crews put down plenty of oil dry and it seemed to take forever. After they were done we had to drive through the oil dry and it was a mess. It covered my windshield to the point where I won't even try to salvage the in car video.
With the track and my tires nicely "oiled", when the green flag came out my car developed a "push", or as is known in the sporty car world – understeer. When asked to explain the difference between push and loose (oversteer), NASCAR racer Neil Bonnet once quipped "When it's pushing you get to see the wreck".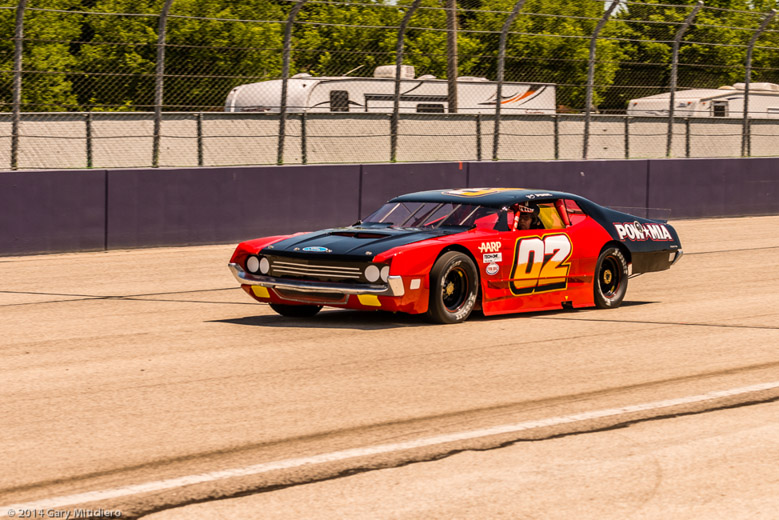 As the race again settled in I was able to take second place with Woody Pool and Rex Rossier right behind me and sometimes right next to me as we battled for second. Dave Gawronski was leading in the Harry Gant car and I couldn't pass him until he finally made a little mistake going into turn one. Given that small opportunity I was able to take the lead and Woody Pool and Rex Rossier followed closely. The race continued that way until the end with them closing on me when I'd get on the throttle too soon, and my gaining a little on them if I was patient – damn "push"! At a minimum they made me work hard to maintain position and I knew that if I made one little mistake they'd both pass me.
A.J. Foyt Victory Lane is a special place in the hearts of racers and it's hard to describe the emotion pulling into that elite space. Let's just say that all the work to get there is no longer thought about and all you can do is grin. To have both of my kids with me only made it more special.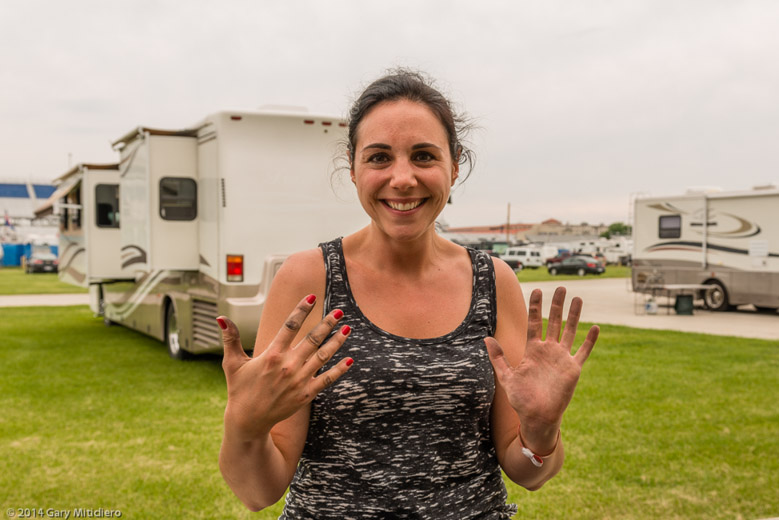 I have to thank Tony for this. Without his hard work and dedication I wouldn't have been there. And what can I say about Gina? When Tony had to leave right after the race for a wedding, Gina jumped in and helped me change springs, shocks and tires and then load the car! Yeah, she may be beautiful in an evening gown, but getting dirty helping the old man didn't bother her a bit.
Complete Slide Show HERE.
---
Roadtrip - Lake George NY
Second Road Trip to New York Pictures