Arizona Trip
Click any pic for larger image
With some Southwest Airlines dollars we had to use, Mary and I booked a trip to Arizona for early in February.  Flying has become such a hassle I'm no longer enthusiastic about it and this trip reinforced my feelings.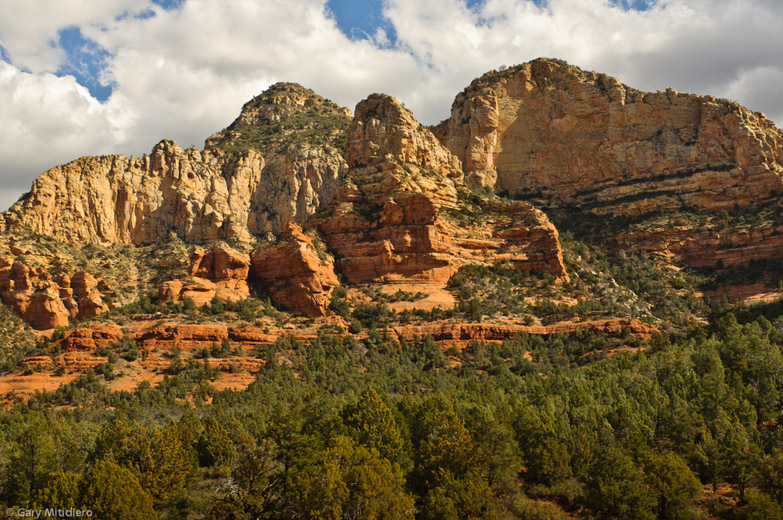 We arrived at Midway two hours early only to find out that our flight was delayed by three hours.  After waiting five hours, we finally boarded the plane anxious to get on with our mini-vacation.  Seated in the last row (that's the one where the seats don't recline and is short on knee room) we waited another half an hour while they deiced the plane.  OK, we're finally boarded, the plane is deiced, minor delays getting to the runway have finally been overcome, and we're finally on our way; except for one little problem.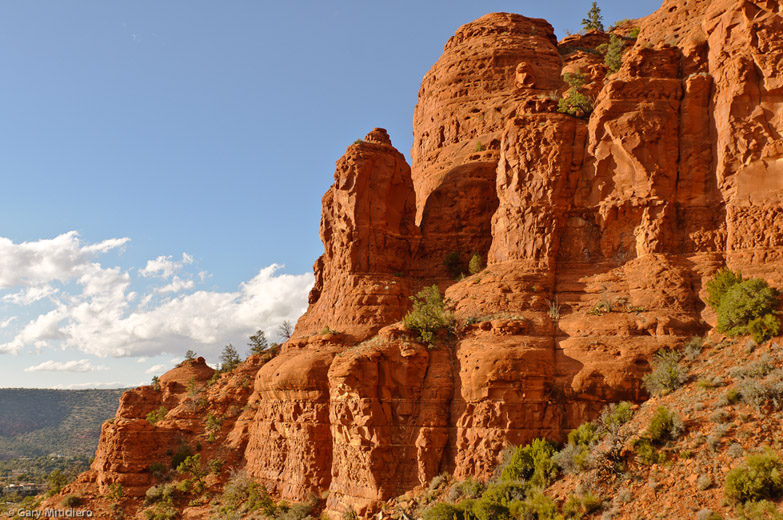 Just after we left the ground I noticed a little smoke coming from an air vent.  A couple of seconds later, smoke was pouring out of every air vent on the plane.  It was unusual though in that it smelled sweet and dissipated rapidly.   After a woman screamed out the flight attendants came out of hiding and confirmed my suspicion that it was the fluid used to deice the plane that was filling the cabin.  Once that fluid was used up the smoke stopped we were safely on our way.  The only problems with arriving in Phoenix four hours late was catching a quick bite to eat on the fly and driving to Sedona in the dark.  
Sedona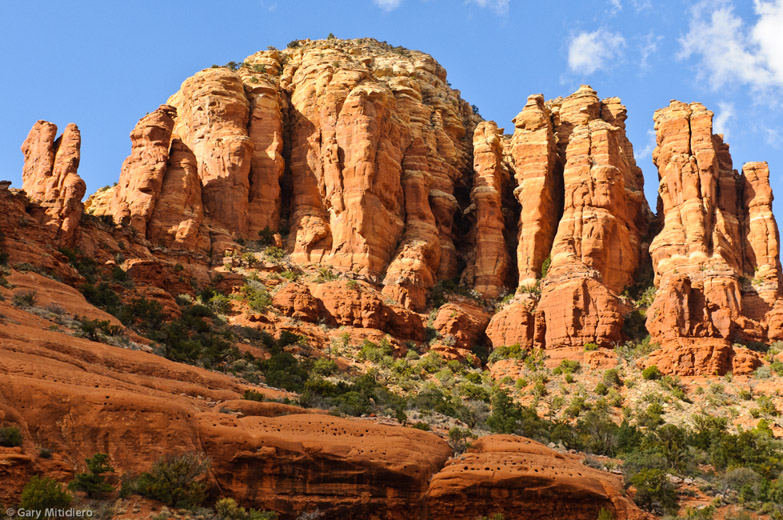 Sedona is known for its red rock formations that almost glow they're so brilliant.  With a Jeep tour scheduled for one o'clock we didn't want to waste the morning and headed out early for Flagstaff, knowing that the route would provide views of that famous scenery.  The road did not disappoint and we found ourselves frequently pulling off to take it all in; something that would become a 'standard' for this entire trip.  
Pink Jeep Tour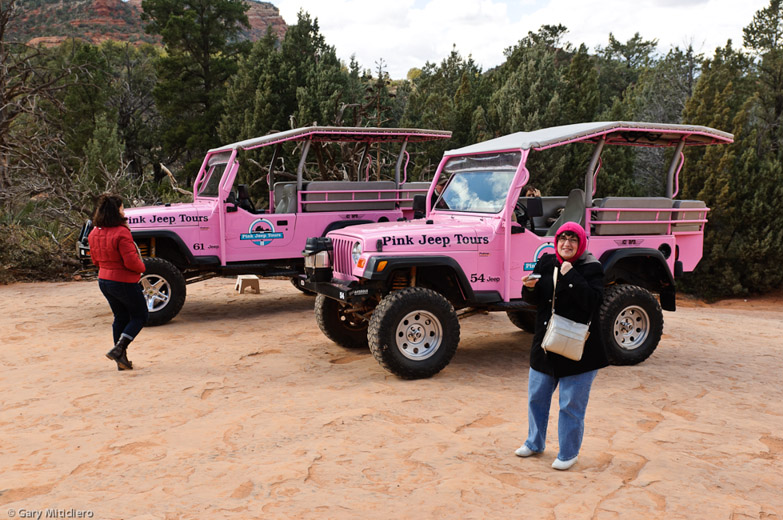 Taking the Pink Jeep Tour in Sedona was recommended by Mary's cousin Terri and proved to be a much better adventure than I would have imagined.  I would never have believed that a top heavy Jeep, carrying six passengers and a driver, would do anything resembling real 'off roading'.  When the Jeep arrived to pick us up, with a driver that looked to be in his mid to late forties, and four middle aged ladies already onboard, I just knew that this would be a tame ride with little adventure.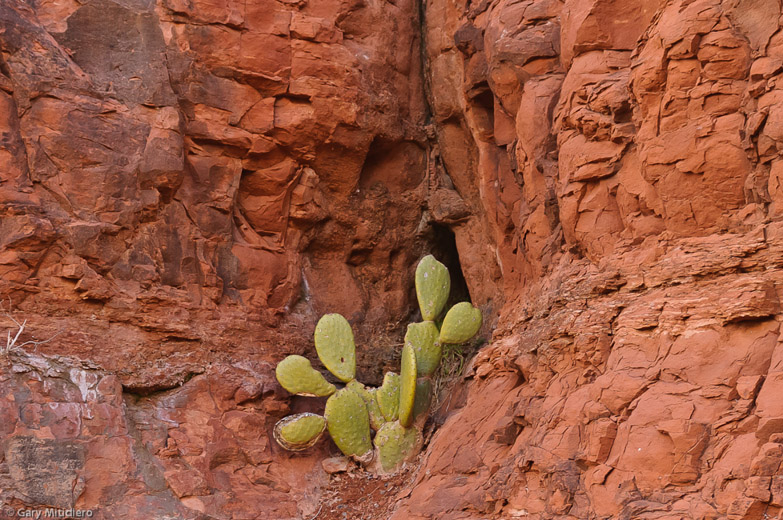 We drove down the road for a few minutes before we pulled off and into what looked like a parking lot.  There, we shifted in to low, four wheel drive mode, and then started down a trail.  Almost immediately we came upon a pretty good sized rock smack in the middle of the path.  Our driver told me right away, "I think that rock was placed there as kind of a warning.  If you can't make it over this rock, don't go any further".  Well, we made it over the rock and from there the ride just got better and better.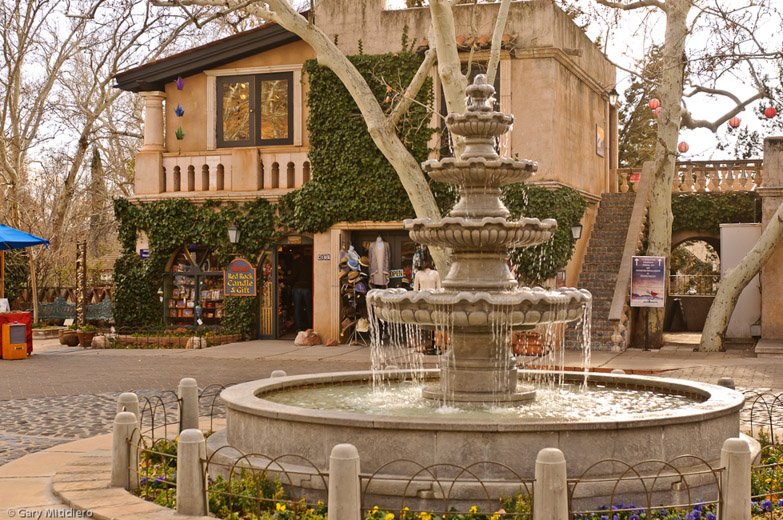 Describing an off-road ride is pretty hard, but I can tell you that at one point I asked the driver "when was the last time somebody flipped a Jeep?"  He said that for his company it's been seven years, but volunteered that for the general population, that lack the training required, it happens at least once a month.  I believe him.  Needless to say, I was wrong about it being a docile too tame ride and the experience was absolutely terrific. 

The next day we woke up to snow.  The plan was to go to Prescott and stay there for a couple of days.  With both the Arizona DOT, and the hotel in Prescott warning against traveling through the mountains, we elected to take the longer Interstate highway route.  When Prescott turned out to be not quite as nice as Sedona, and a weather forecast for "heavy" snow, we decided that maybe we really wanted to see Tucson instead. 
Tucson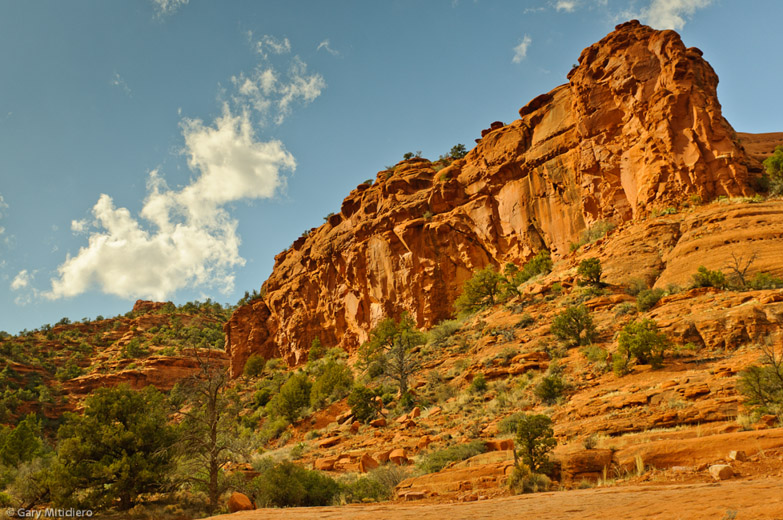 I'd been to Tucson a few times on business, but Mary was curious and I thought it would be warm, so we turned direction and headed that way.  While driving to Tucson Mary got out our motorcyclist's guide to the west.  If you ever want to know about an area, ask a biker.  Motorcyclists have a greater appreciation for their surroundings and typically do a great job of telling you both the good and the bad.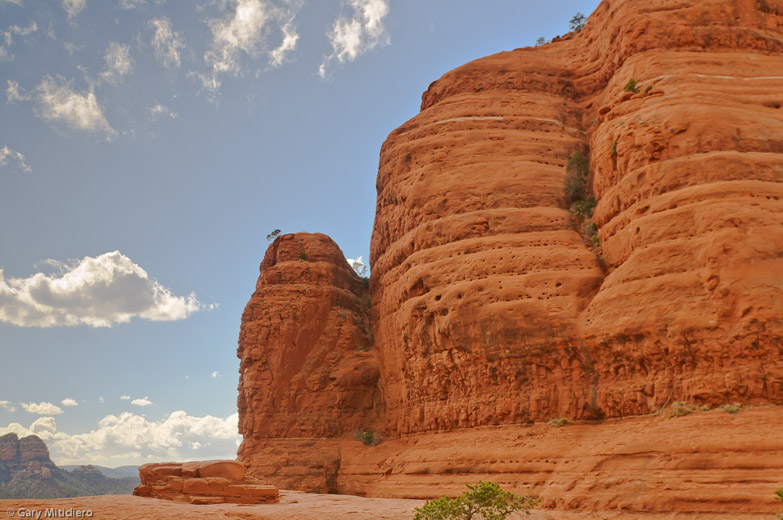 High on the list of Tucson attractions was Mt. Lemmon.  The road up to Mt. Lemmon is a twisty turning route that takes about thirty miles to rise the 9,110 feet to the summit.  At the summit, there's a ski area, a few shops, and believe it or not, a smattering of homes.  I'm sure that one of the things that make Mt. Lemmon so popular is that the road has a gentler, softer feel than similar mountain roads in Colorado.  Unlike the mountains in Colorado, this road offers guard rails all the way; no sharp drop offs, and never provides those scary moments.  Instead, it treats you to some spectacular views of colorful rocks, interesting cacti, and beautiful forests at the higher elevations.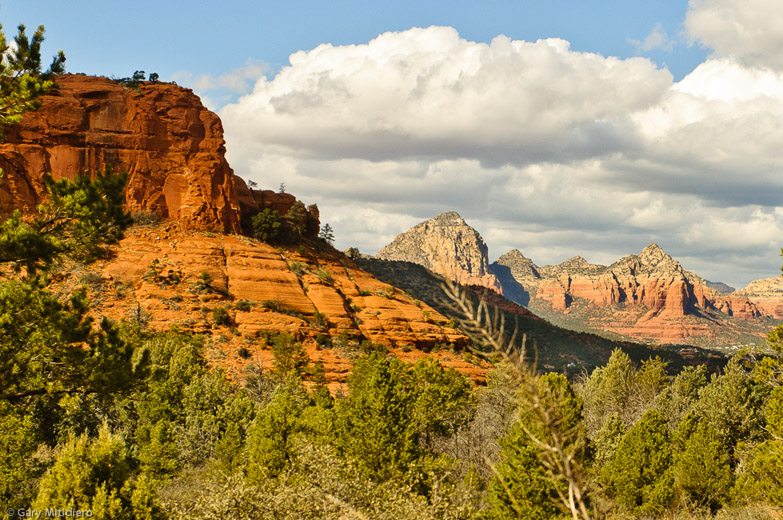 After seeing Mt. Lemmon, we headed for Tombstone.  Yes, the "shoot out at the OK corral" is over commercialized, but the rest of the town is still fairly interesting and we enjoyed the saloon there.  I'm not big on souvenirs, but while in Tombstone thought that a shot glass from there might look good on my bar.  Geez - $7.95 for a shot glass? I guess that if you're sitting at my bar the story will have to suffice.
Back to Phoenix
For our final day we drove back to Phoenix and Scottsdale where we shared a drink with some 'new' friends at the Rusty Spur.  We also toured the Arizona Biltmore area where there are some unbelievable homes.  Just in case you're wondering, there are some folks that live in the home they want, not necessarily the home they can afford.  God bless America!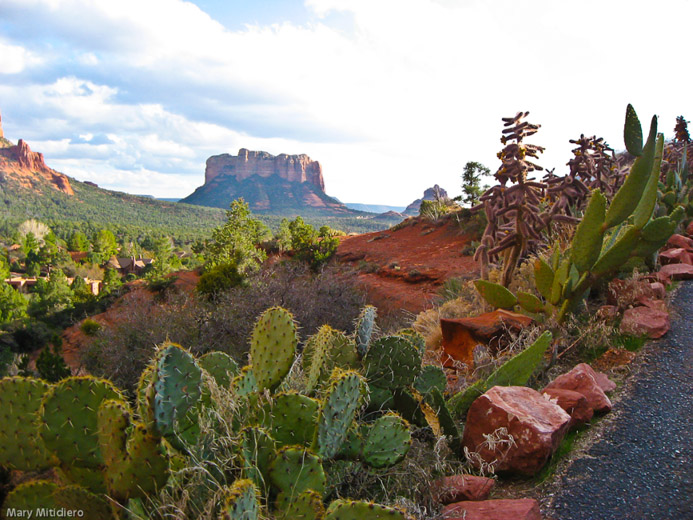 The flight home was uneventful and my GPS displayed speeds right at 600 MPH, much better than the 450 MPH on the way out.  We landed twenty minutes early, allowing the attendant to advise us to tell all of our friends of the great service.  Well Southwest, the fact is we're three hours and forty minutes "net" behind schedule for this trip. 

Arizona provides a photographer a plethora of opportunities.  While I could have culled the almost 500 pictures Mary and I took to just the spectacular, I instead chose to provide the 'family and friends' version of only 101 that includes a lot of mediocre shots as well.  I think you'll enjoy them. If you click the little arrow in the middle, at the bottom, it will automatically advance the slide show.

What I found humbling is that of all the pictures taken, the very best was taken by Mary with her little point and shoot (the pic to the right & #47 in the slide show).  The slide show is here.
---
Roadtrip - Lake George NY
Second Road Trip to New York Pictures