Glacier National Park. 1st leg of the trip - August, 2014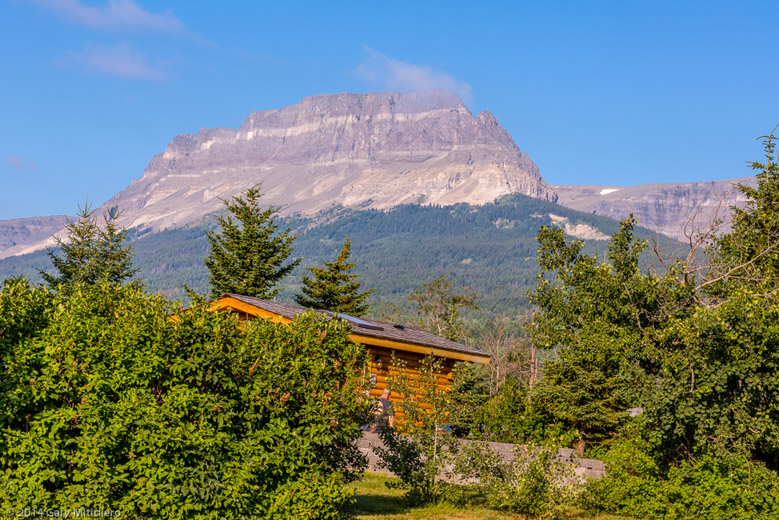 With an early start Wednesday August 6th, we headed west towards Glacier National Park.  As nighttime approached we found ourselves in North Dakota, a state that does not provide a lot of options for camping (or anything else for that matter!). But luck was with us, and we found a huge truck stop in Dickinson where we spent our first night on the road.  Having made such great progress the first day we were able to arrive at a campground in St. Mary Montana well before dark on Thursday.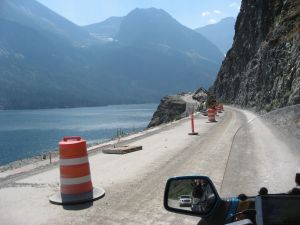 Friday morning we got on the Goldwing and headed for the "Going to the Sun Road" (GTTSR).   The first few miles were filled with road construction, and our introduction to what proved to be a very normal occurrence in the western states.  As you're driving down the road a sign appears "Pavement Ends", and it does!  You then drive on a dirt road until the pavement returns.  And it doesn't matter if you're on a secondary road or a major highway, the pavement just ends.  Strange!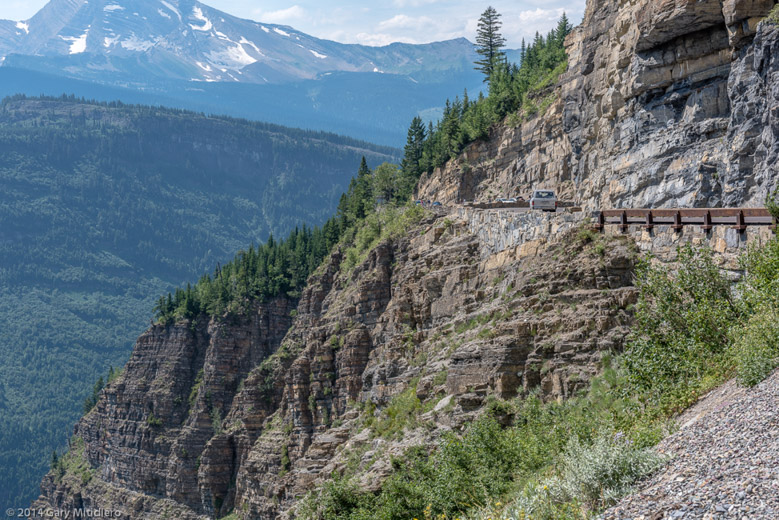 Once past the road construction, GTTSR traverses Glacier NP in a winding, scenery rich fashion that provides multiple opportunities to pull off and admire some of America's most fabulous scenery.  Unlike what we've come to expect of National Parks, there was relatively little traffic, allowing us to travel at whatever speed seemed appropriate and making multiple stops along the way in an attempt to take it all in. 

Photography can't possibly capture what the human brain experiences here, and my sophisticated equipment took a back seat to the spontaneously captured images Mary took from the back of the bike with her little point and shoot.  On roads where you're unable to stop, yet the scenery is fantastic, having the ability to simply snap it 'right now' beats the good stuff in the trunk every time!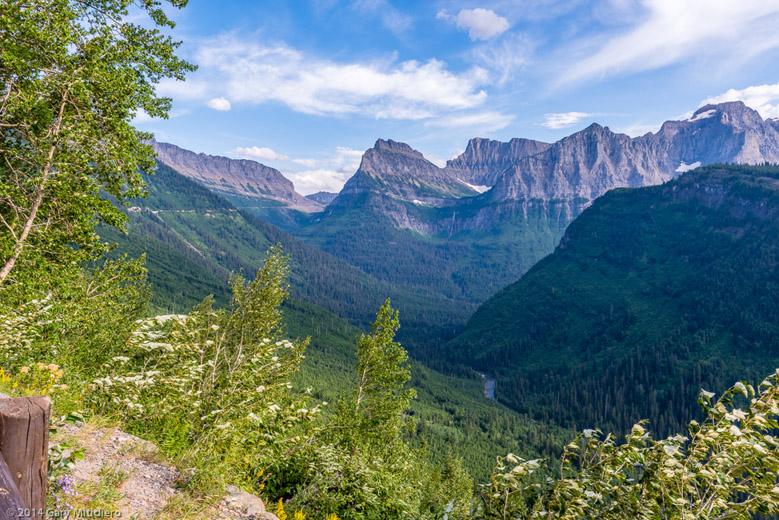 With the GTTSR complete we continued on to Kalispell where we had dinner at the famous (?) Moose's Saloon.  With a floor deep in sawdust to bury the peanut shells, the atmosphere is uniquely western, entertaining a range of guests from families to singles, and all ages.  Gregarious bartenders, western hospitality, and fellow patrons anxious to say "hello" made for an enjoyable evening.  The best part?  Two beers, two Root Beers and a pizza came to fourteen dollars and change!

Heading back after dinner we found the GTTSR to be even emptier that it was before.  With the road empty, and pictures already taken, it was fun to test the handling of the big wing on the twisty circuit the GTTSR provides.  It may not be a sport bike, but I sure enjoyed that ride!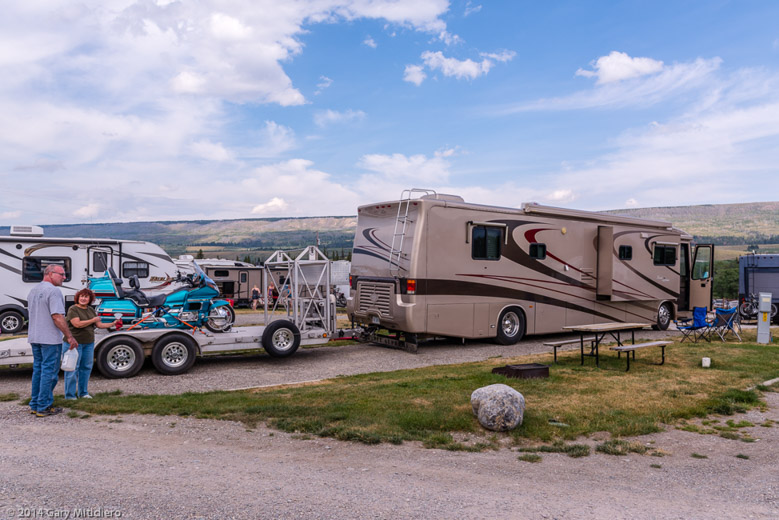 Back at the campground we found ourselves making friends with a few Harley guys from Missoula that were there for a weekend ride.  Interesting conversationalists, they provided a plethora of local information that added quite a bit to the rest of our stay in Montana. 
One of the things we learned is that the campground we were in had been closed a few years ago because it was overrun with Grizzly Bears.  Of course that conversation led to one on Montana's constitutionally correct open carry of firearms laws and the importance of motorcyclists protecting themselves from a variety of predators.  Experiencing a 'bear jam' in a car may be cute, but motorcycles don't have a cage surrounding the occupants and it can be quite dangerous.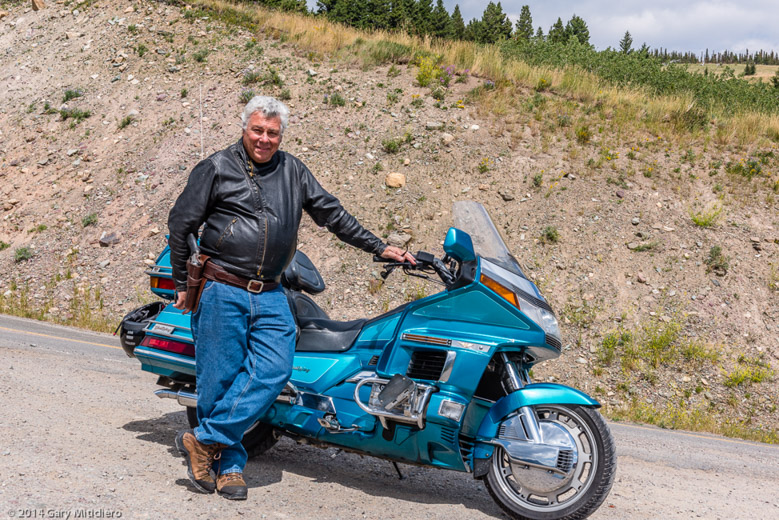 Before our conversation with our new found friends, Mary wasn't so sure about me carrying a .44 Magnum in a holster bought just for this trip.  Afterward, before every outing on the bike I was gently reminded "don't forget your gun".  Their stories of grizzlies didn't come close to the stories of wolves, buffalo's and mountain lions!  Yes, we did encounter grizzlies and other 'critters', but fortunately never had to do anything other than plan 'A'; hit the throttle and leave!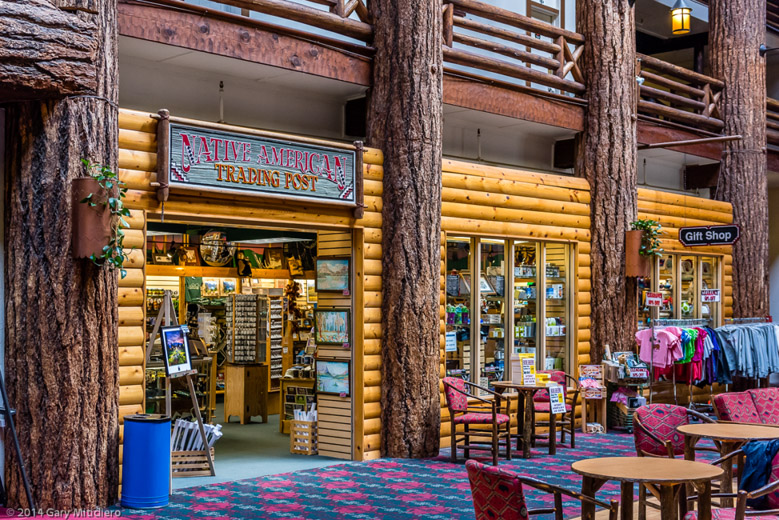 The following day we explored the two lane roads on the eastern side of Glacier NP and visited historic Glacier Park Lodge. 
Upon returning to the campground we stopped at a cute little bakery selling Huckleberry Pie.  After ordering two slices to go the lady asked if there was anything else? I said "no thanks", and she said "that'll be seventeen dollars".  My hearing isn't too good, and I was hoping it was failing at that moment, so I gave her my very best "huh?"  She then firmly repeated "seventeen dollars".  As I stared at her in disbelief of that price for two pieces of pie, she said "one seven", at which point I pulled out my wallet and like a dutiful tourist paid her, thankful for the dessert training Gina had provided years ago.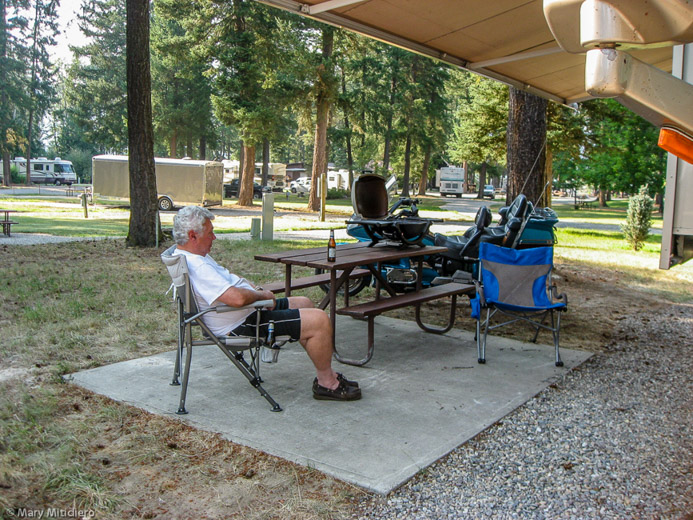 The next day, with a full stomach and a not so full wallet, we headed for Libby Montana.  That portion of our vacation will be coming in the next episode. 
Slide Show HERE.
Slide Show instructions - Controls are located in the lower right hand corner.
1. There's a rectangle that will toggle a full screen presentation.
2. Choose between automatically advancing pictures or manually advancing.
3. Volume control is lower right, just above the thumbnails.
4. Turn off audio in the lower left section above thumbnails.
5. Place your cursor off the main screen to turn off all pop-ups (captions, etc).
---